Q: How do I find my session history, including the remaining sessions?
A: It's important to stay informed about your session history and the number of sessions you have left, and we've made it simple for you to keep track. Follow these steps to access this information:
1. Log in to your Spring Health account and find 'Your benefit summary' on the Home page. This will display your remaining session count.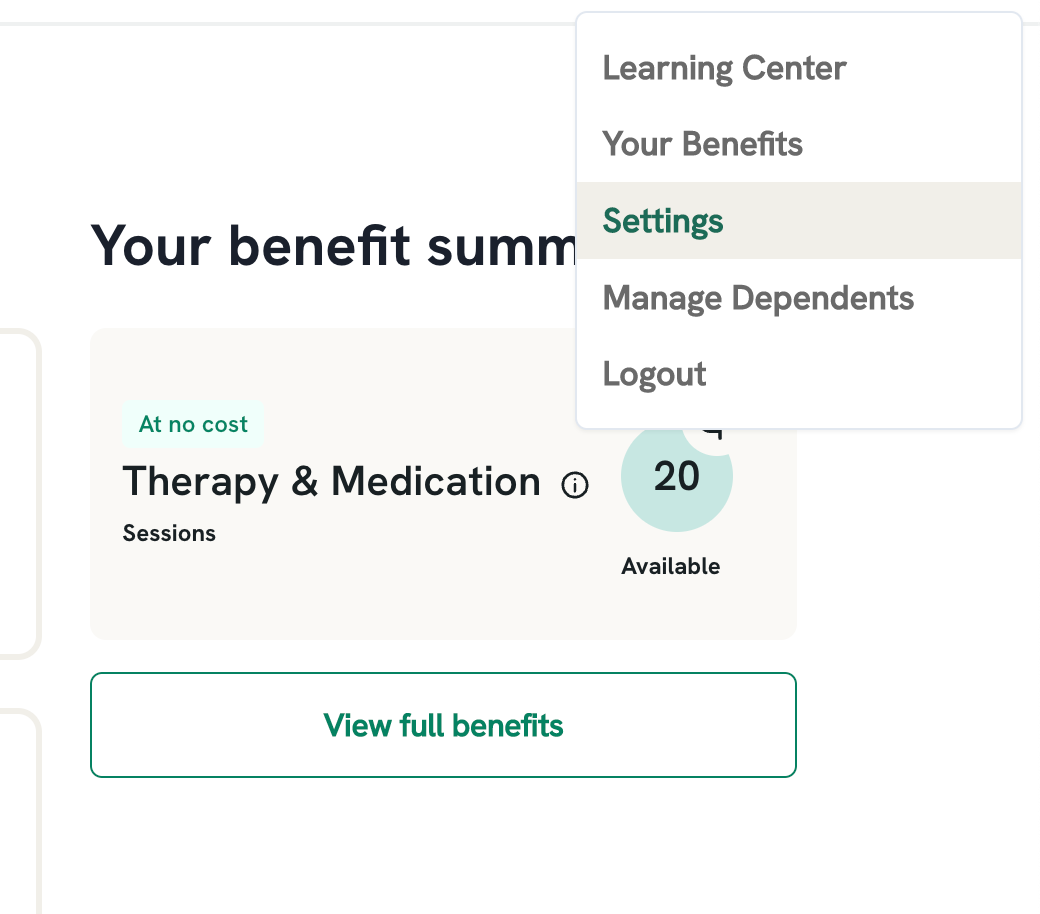 2. Select the 'Schedule' tab in your account header to view your complete session history. Here, you'll see a chronological list of all your past sessions with your provider, including the date and time for each one.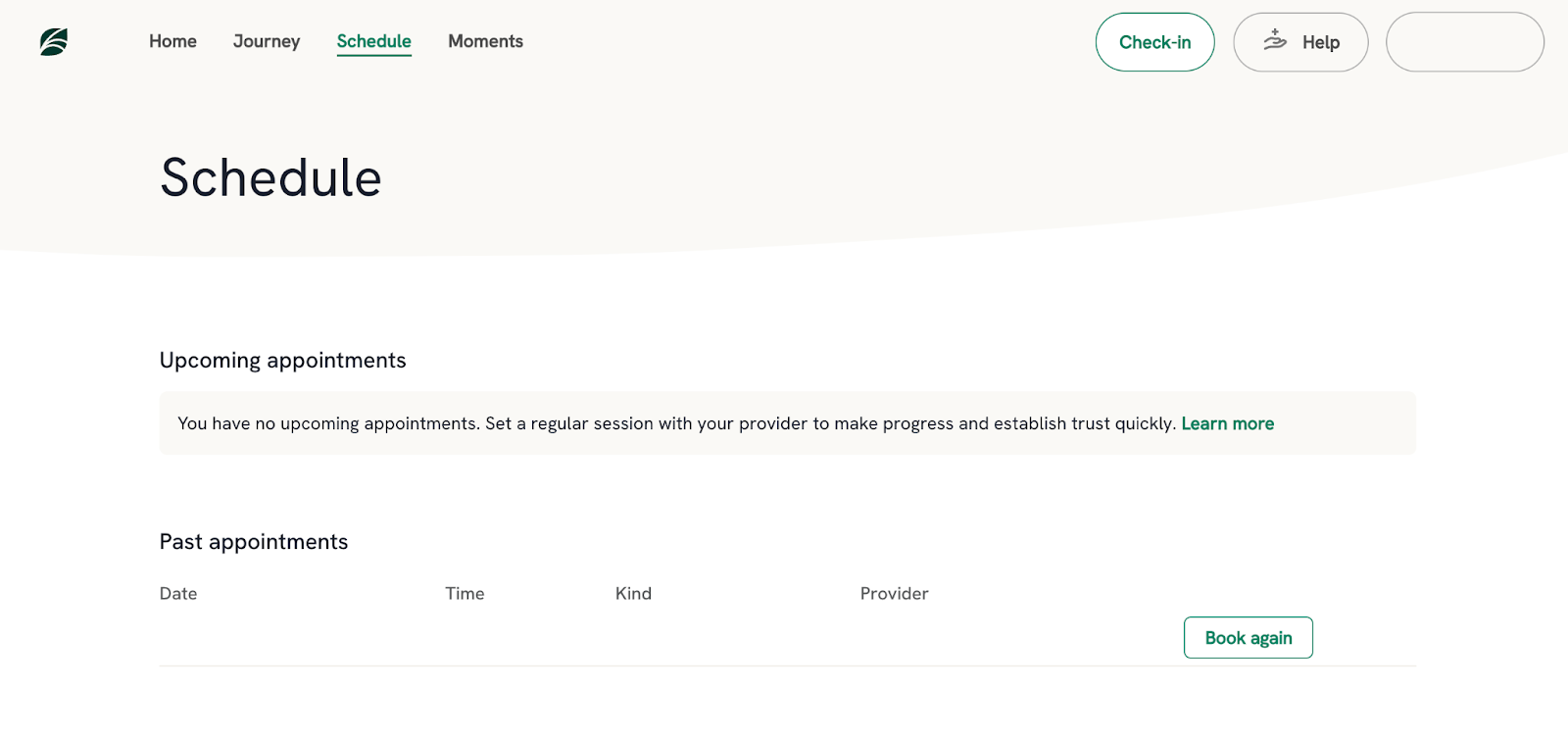 Keep in mind that your remaining sessions count deducts any future scheduled appointments. For instance, if you have completed three sessions and one upcoming appointment, your utilized sessions will appear as four. Canceling the scheduled session will revert the count to three.


As you track your progress and work toward your goals, don't hesitate to discuss any concerns or questions with your provider. They can help you gauge how many sessions you need to achieve your objectives and adjust your treatment plan accordingly. Remember, you can continue seeing your provider beyond your free sessions by opting for self-pay or using insurance. If you have questions, please contact us at http://springhealth.com/support