Q: Can I use my HSA/FSA for out-of-pocket payments, and do you offer payment plans or discounts?
A: We're happy to support payments through your HSA or FSA. Simply follow these steps:
1. Locate the 'pay now' link in your payment email or visit our Billing Website at http://spring.aperohealth.com/pay
2. Enter the lookup code provided in your payment email (found on every payment e-mail or paper statement)
3. Enter your HSA/FSA details.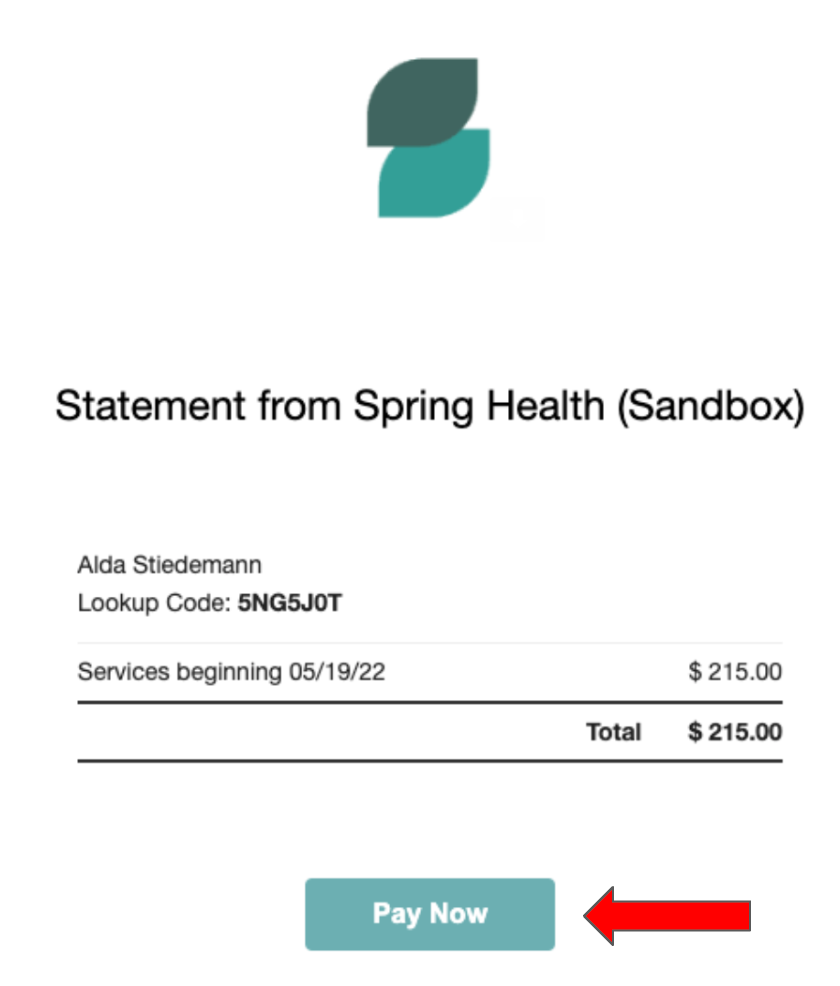 Although we don't offer discounts, Spring Health is committed to helping you access the care you need by providing payment plans. We will work with you to find a suitable plan, with monthly payments being a standard recommendation. However, we're open to discussing other options.

To set up a payment plan, contact us via springhealth.com/support with your inquiry or call our billing team at (855) 701-1720. We aim to make your experience with Spring Health as smooth and comfortable as possible.