Q: What should I do if I'm not receiving emails or SMS messages from Spring Health?
A: First, please check your 'Spam' or 'Junk' email account folder. Sometimes, emails might inadvertently end up there. If you find our emails in those folders, mark them as 'Not Spam' or 'Not Junk.' Additionally, it's a good idea to add our email address to your contacts list to prevent similar issues in the future.
Additionally, please Log in to your Spring Health account and review your email and SMS notification settings by navigating to the settings page and ensuring they are toggled on.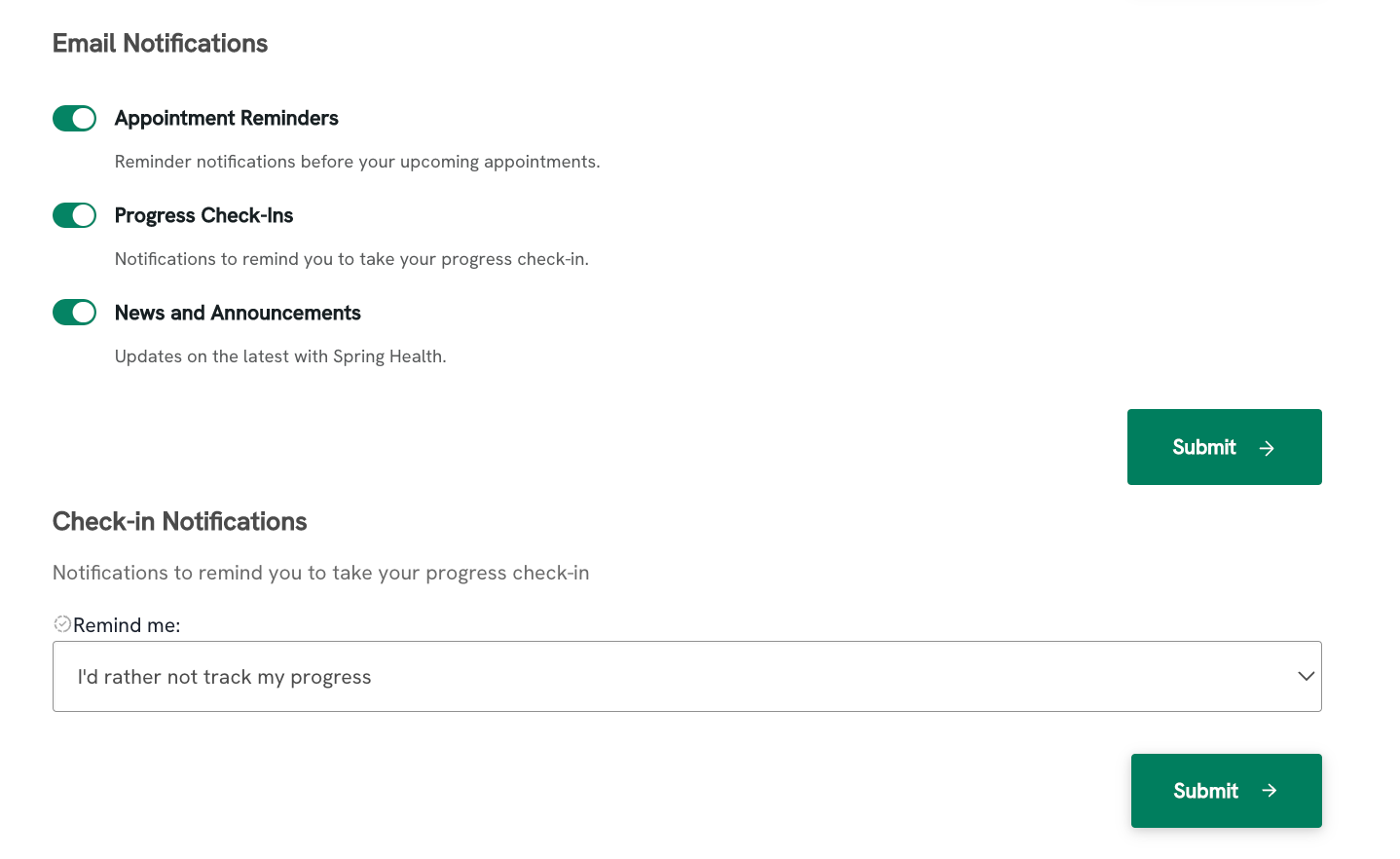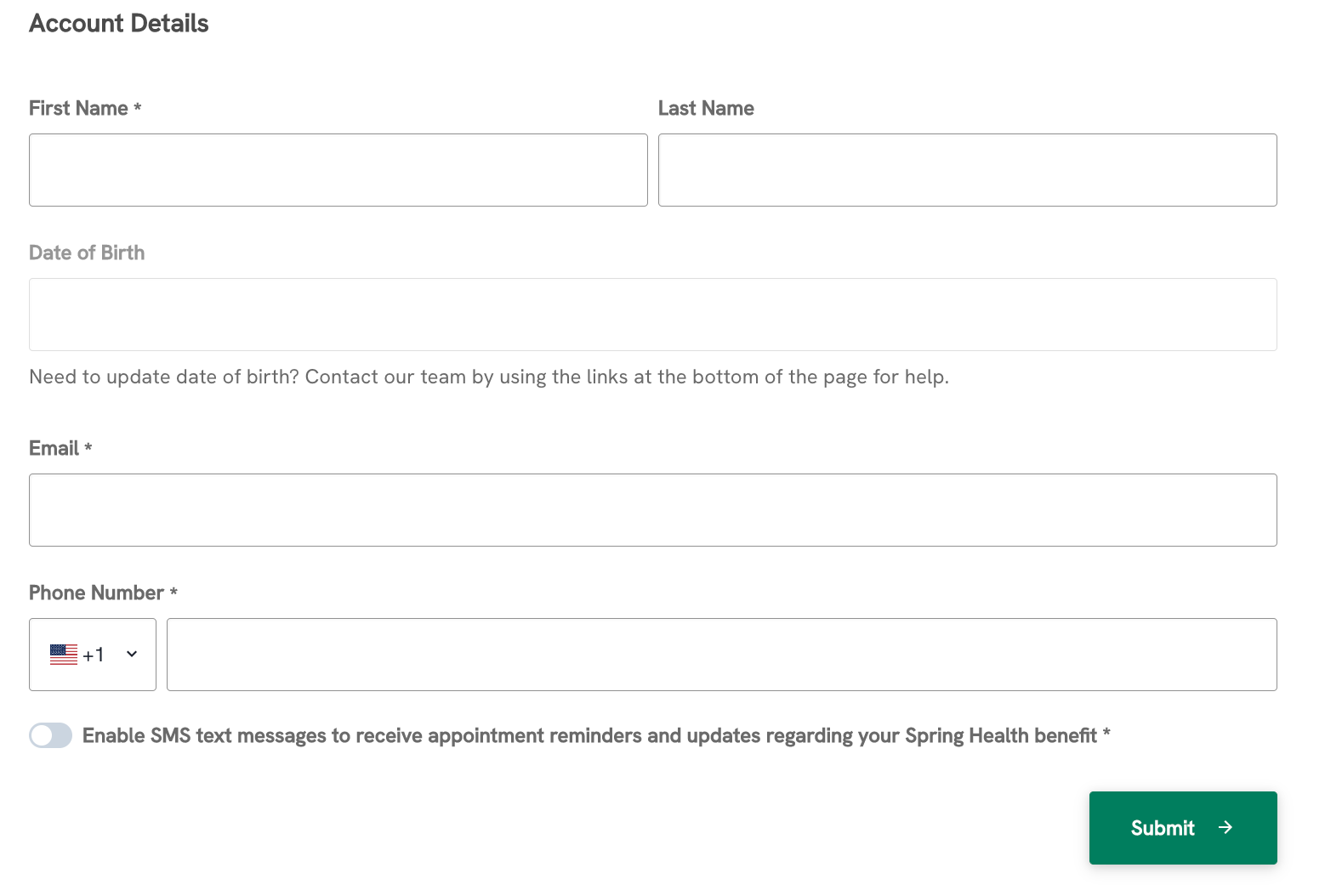 If you've tried these steps and still aren't finding our emails, please contact the care team at springhealth.com/support. We're
always here to help and want to ensure you stay connected with Spring Health.