Q: How can my adult dependent (18+ years of age) access Spring Health services?
A: We're happy to help your adult dependent take advantage of the mental health care benefits offered by Spring Health if your sponsored benefit includes dependents.
If you already have an account, you can easily invite your dependent from the platform using these instructions:
1. Log into your account and go to the invite dependent page or navigate to settings and select 'invite dependent'.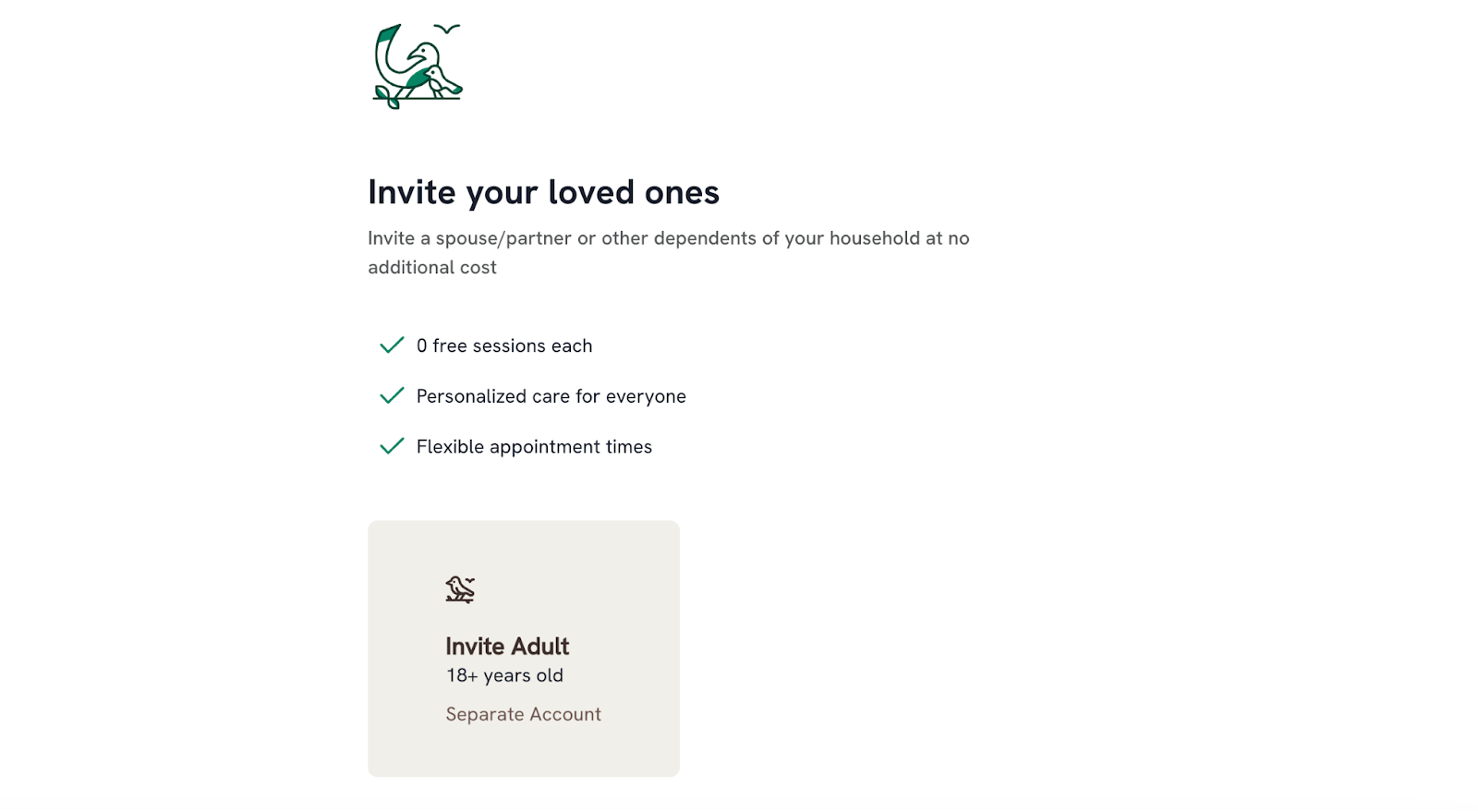 2. Select 'Invite adult'
3. Now, you can enter your dependent's information to invite them to the platform. They will receive an email shortly afterward inviting them to create their account and begin their wellness journey with us.
After inviting your dependent, you will see a confirmation screen and the option to 'copy the invite link' for you to share directly with them.
Alternatively, your dependent can create their account by following these steps:
1. Go to the Spring Health website at care.springhealth.com/register.
2. On the 'Let's find your benefit' page, scroll down and select 'I'm a dependent or have no email.'
3. Fill in the dependent's information, including their name, date of birth, and email address.
4. Complete any additional information required during the signup process.

Please note: Sometimes, we may need more information to confirm your dependent's eligibility for Spring Health. If so, your dependent will be prompted to provide additional information. We will then verify their eligibility and get in touch with further instructions. Your benefit may not include your dependents if you receive an error message. Please contact us here to confirm.