Q: How do I sign up for a Spring Health Account?
A: Setting up your Spring Health account takes just a few minutes. Follow these simple steps:
For the best experience, we recommend using the latest version of Microsoft Edge, Google Chrome, Mozilla Firefox, or Safari.
1. Visit our website at care.springhealth.com/register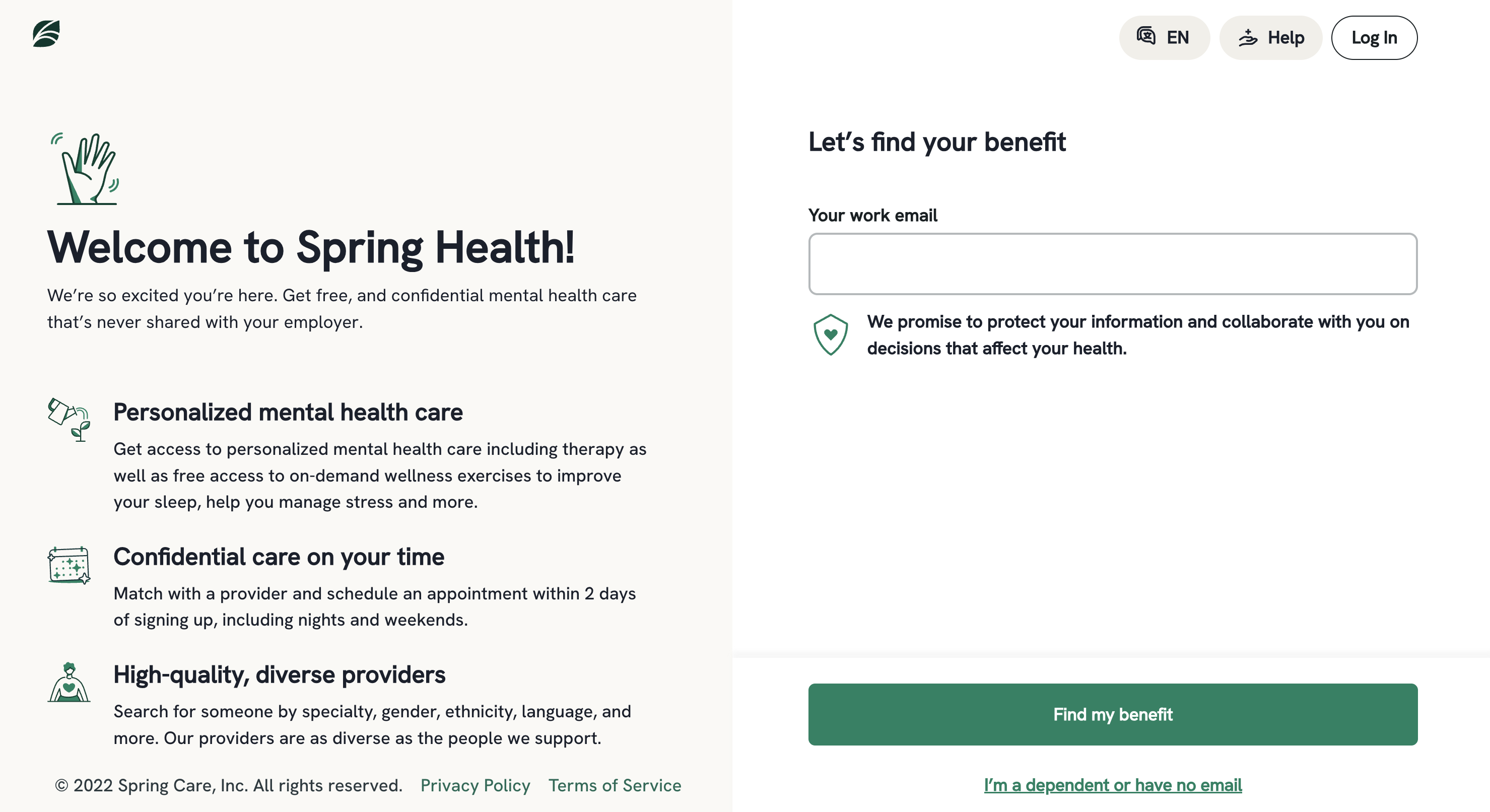 2. Sign up using the email associated with your benefit. If you're a dependent or don't have an email address linked to your benefit, please select 'I'm a dependent or have no email' at the bottom of the page.
3. Enter your information, create a password, and confirm your details, such as your name and address.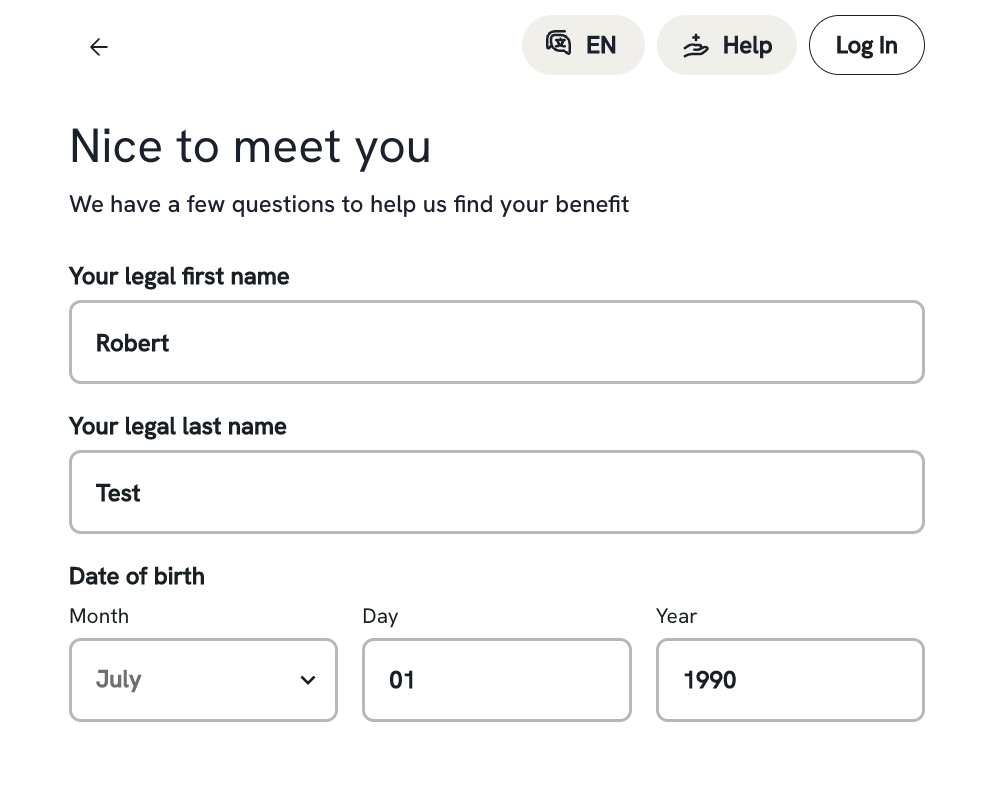 -If you encounter a screen stating that your benefit couldn't be found, provide as much information as possible, and we will contact you about your eligibility. Otherwise, please proceed to the next step.
4. During registration, you'll receive prompts on your healthcare needs– these help us connect you with the right type of care and provider. Once you have completed your assessment, your account set-up is complete, and you can view your benefits and schedule appointments directly within your account!
And that's it! We're excited to have you join us and look forward to supporting you on your mental health journey.