Q: How do I find the perfect provider?
A: Finding the right provider is essential for your mental health journey, and we are here to help you make the best choice. To use filters and provider preferences when booking an appointment, follow these easy steps:
1. Log into your account and select the 'Schedule' tab on the top left of the page.
2. Locate your care team, and where it indicates a Therapist, click 'Browse Therapy Providers' or 'Find a Therapist.' You can also navigate directly to our browse therapy page via care.springhealth.com/browse/therapists.

3. You may see a banner highlighting our recommended therapists for you, select 'See your Recommendations' to view these. If this option isn't available or isn't what you are looking for, you can scroll down to apply any preferred filters like location, availability, gender, condition, or specialty.

4. select 'update search' to see providers matching your filter criteria.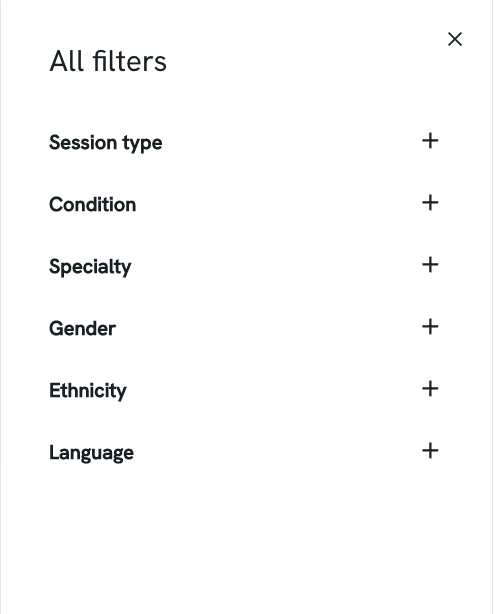 5. Browse through the provider list, and when you find a suitable match, pick a convenient date and time from their available slots.